Millard South alum Jocelyn Muhammad finds success in music
Cassady Alberico, Staff Reporter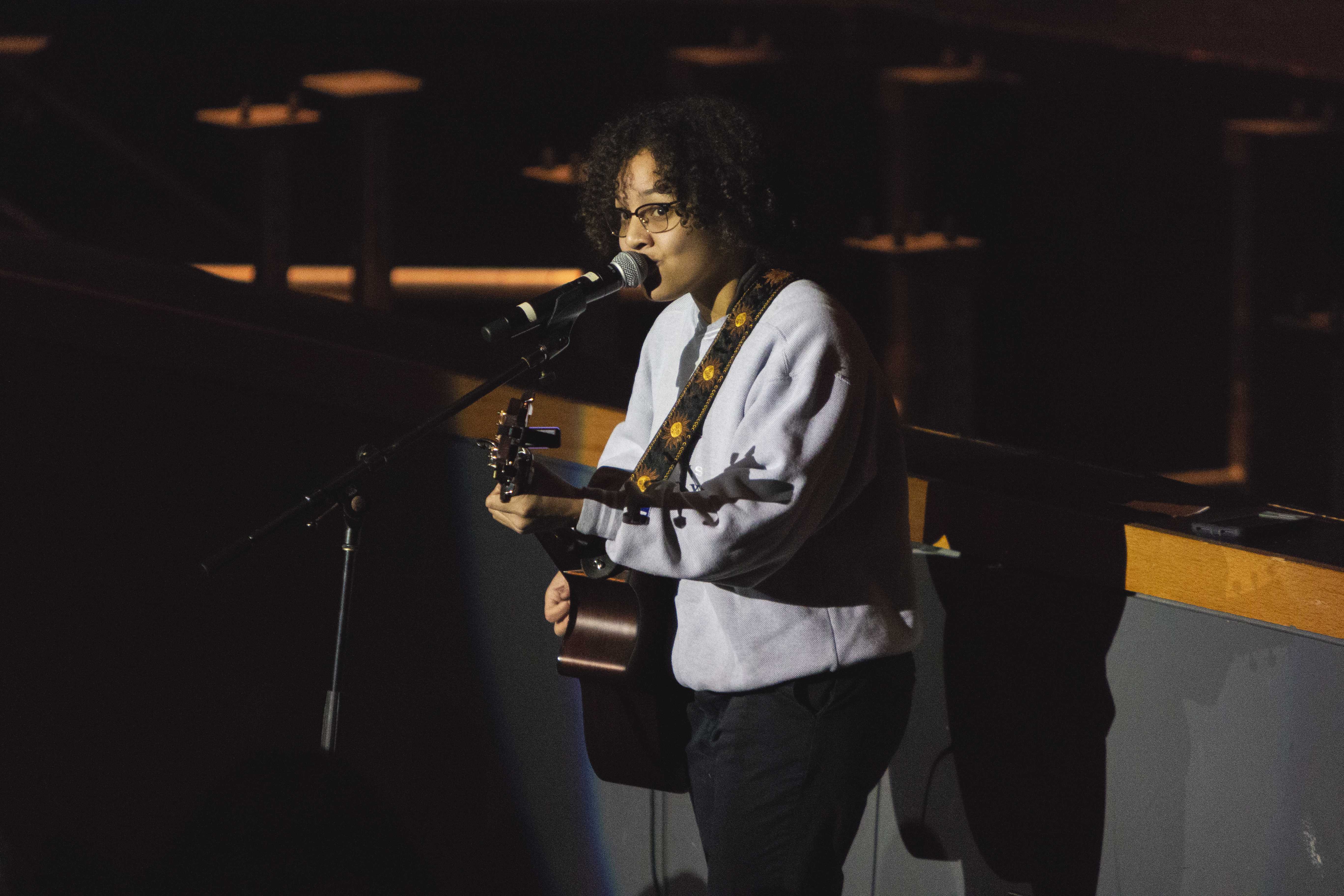 Almost no one saw singer songwriter Jocelyn Muhammad's music career coming, least of all Jocelyn.
"It was freshman year," the 2015 alum says. "And my friend Zack Bergmann was about to smash this guitar and set it on fire. I told him 'No, that is not happening.'"
Bergmann let her keep the guitar under the agreement that she learn how to play it. The next day, Muhammad learned her first chord.
Her early years at Millard South were characterized by poor grades, frequent absences, and zero studying. Outside of the classroom, Muhammad's love for music blossomed at the Side Door Lounge, where she performed solo weekly. There she met Jeff McClain, a manager who issued her an ultimatum: Get your grades up, and I will manage you professionally.
Muhammad took Jeff's advice and began applying herself in the classroom. Once she realized classes like creative writing and contemporary music ensemble could advance her songwriting ability, she flew through her remaining three years.
"I taught her in creative writing as a senior," recalls language arts teacher Tessa Adams. "A lot of songwriting was happening then, things were getting very serious. Jeff would let her travel and perform in places like Nashville over spring break, but he would make sure school was first. You graduate first, then we'll go and do all these cool things," Adams said.
Since graduating, this up-and-coming artist has been living in Omaha, writing songs and performing at every opportunity. Though Muhammad has recently signed with a major label, her music is not well known yet.
"In my mind, she is already successful," contemporary music ensemble teacher Jason Stevens said. "Other people may think she hasn't 'made it', and that's the difference between fame and success. She has the skills now, she is writing and recording music, she is performing and moving audiences," he said.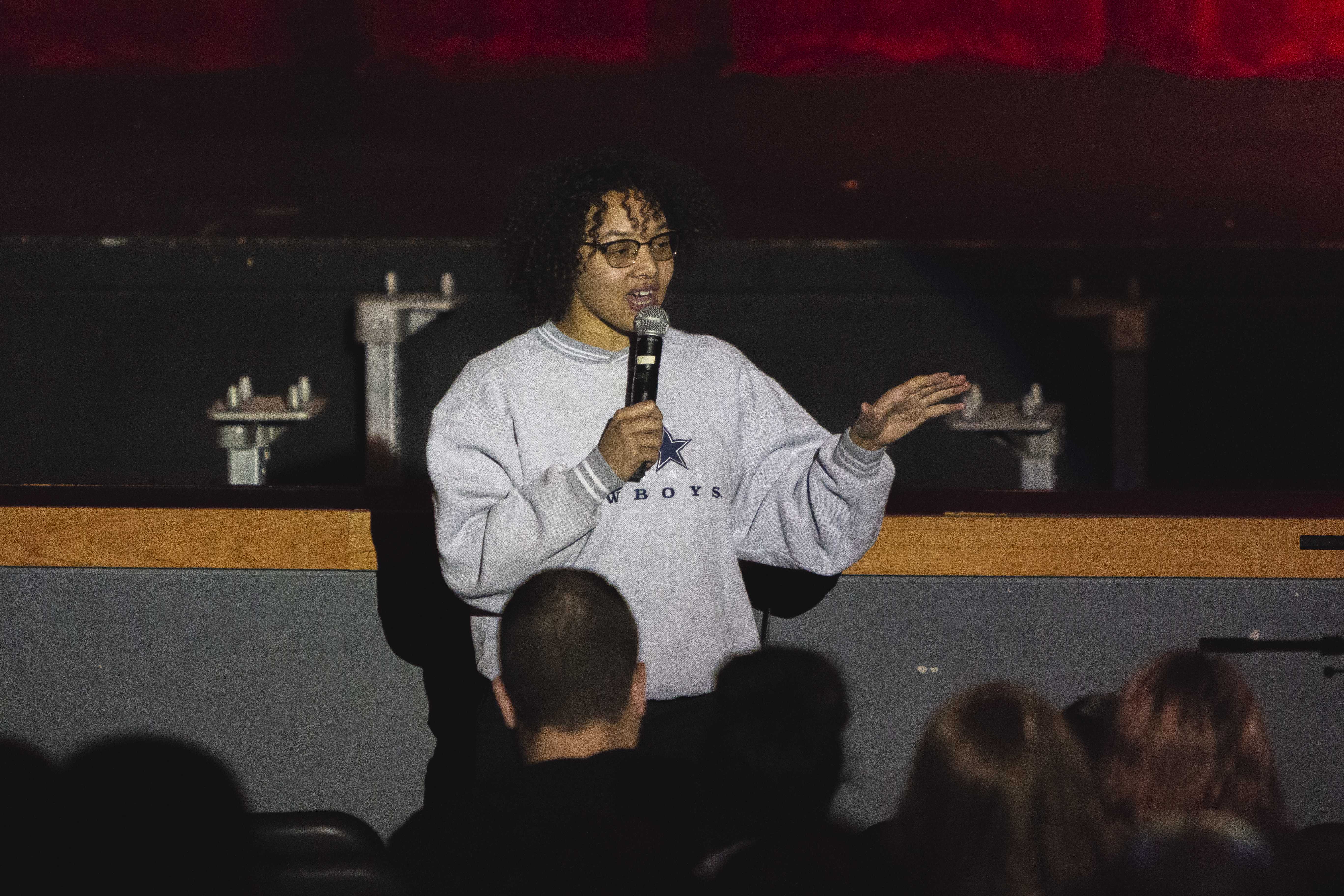 Students at South recently had the opportunity to host Jocelyn for a private performance. creative writing student Jada Matthews said she was impressed.
"I thought her music did a very good job of expressing her emotions in a relatable way, in a way that teenagers can understand," Matthews said.
Muhammad also gave advice to her audience of writers, which Matthews took to heart.
"When you have a lot to say about certain topics, writing it definitely helps get it out," she said.  "Whether through music or poetry, it makes it a lot easier to handle."
Muhammad's music is typically upbeat, bright major chords accompanying her bubbly vocals. Everything is acoustic and originally written, sometimes in collaboration with other artists. Her most popular song 'Just Like Everybody Else' is lyrically reminiscent of Jason Mraz, and musically similar to the cheery music of artists like Sara Bareilles and Jack Johnson.
Despite signing to BMG Records and increasing her trips out of state, Muhammad still makes time to perform for the locals. She can be seen on the streets of downtown Omaha on occasional weekends, guitar in hand, strumming one of her original songs with a wide smile.
With her debut album releasing in 2019, Muhammad's music will soon be exposed to a much larger audience. Even with the new exposure, mentor Tessa Adams believes Jocelyn already has a small army of loyal supporters behind her.
"It's just the neatest thing to see kids excel at something they love so passionately," Adams said. "It has been so fun and fulfilling, and I think all of her teachers here would agree with that."