Elena Garcia Tapia, Assistant Online Editor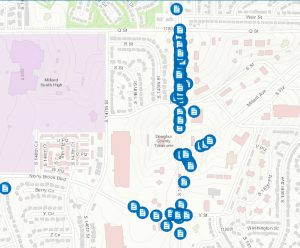 On Monday, March 11th, Millard South students were left frustrated after seeing a chunk of 144th Street was closed due to excessive potholes, causing some of them to arrive to school late.
"It's funny because the road looks like hardened Swiss cheese," says senior Jayleen Cortes, "I hope they fix it soon, though. I don't want to be late to class again."
According to Omaha Public Works, 144th Street will remain closed between Millard Avenue and Q Street in the northbound direction and between Q Street and U Street in the southbound direction until further notice.