Disney's "Christopher Robin" is a delight for people of all ages
Jordan Hatch
Staff Reporter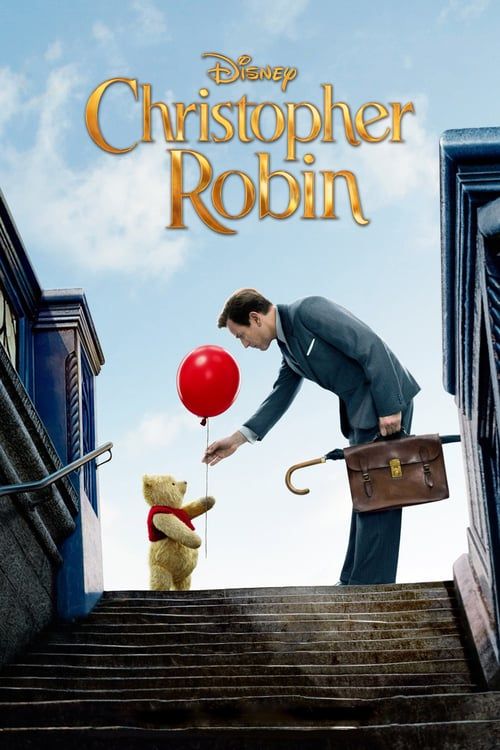 Christopher Robin is a magical story about a boy and his silly old bear… or a "boy", his wife, daughter, silly old bear, and company. Since I was a little kid Winnie the Pooh has been an important part of my life and the film really brought these characters to life in a new way.
Christopher Robin having been forced to leave the Hundred Acre Woods for the last time was sent to a boarding school meant to break his childish ways and turn him into a hard working productive man of society. Now an adult, he is facing the struggles of balancing work and family and while there, he ends up summoning his friends from the Hundred Acre Woods.
The film had a slow and teary eyed start, but swiftly turned to humor, adventure, and surprises galore. There were a variety of people filtering into the theater from sweet older couples to adorable young children holding their Tigger dolls. Nearly everyone I saw leaving the theater went with large smiles and humming the Winnie the Pooh theme song. It was a very bitter sweet film filled with life lessons and lovable characters. It did slow down for a while and some of the characters' reactions to moving and talking stuffed animals were a little unrealistic, but the film makers made up for it with plenty of witty humor and a pleasant ending for Christopher Robin with a chance of a continuation with Christopher Robin's daughter Madeline's story in the Hundred Acre Woods.
Playing the adult Christopher Robin is Ewan McGregor who also played Edward Bloom (the younger one) from Big Fish and Lumiere from the 2017 live action Beauty and the Beast movie. Along with McGregor, playing Rabbit is Peter Capaldi who portrayed the 12th Doctor in Doctor Who and Mr.Curry in the 2014 film Paddington. The director, Marc Forster also directed the films, The Kite Runner, World War Z, and Finding Neverland.    
While the movie is great for children, there are a couple scenes where they may not be able to understand if they can't read. I recommend staying a few minutes after the movie ends for a nice little surprise. In conclusion, it was a beautiful film with lots of quotable moments and plenty of humorous scenes that'll make sure you won't regret seeing it, and help remind you not to be a Woozle.