Motivational speaker stresses the importance of kept promises
Cassady Alberico
Staff Reporter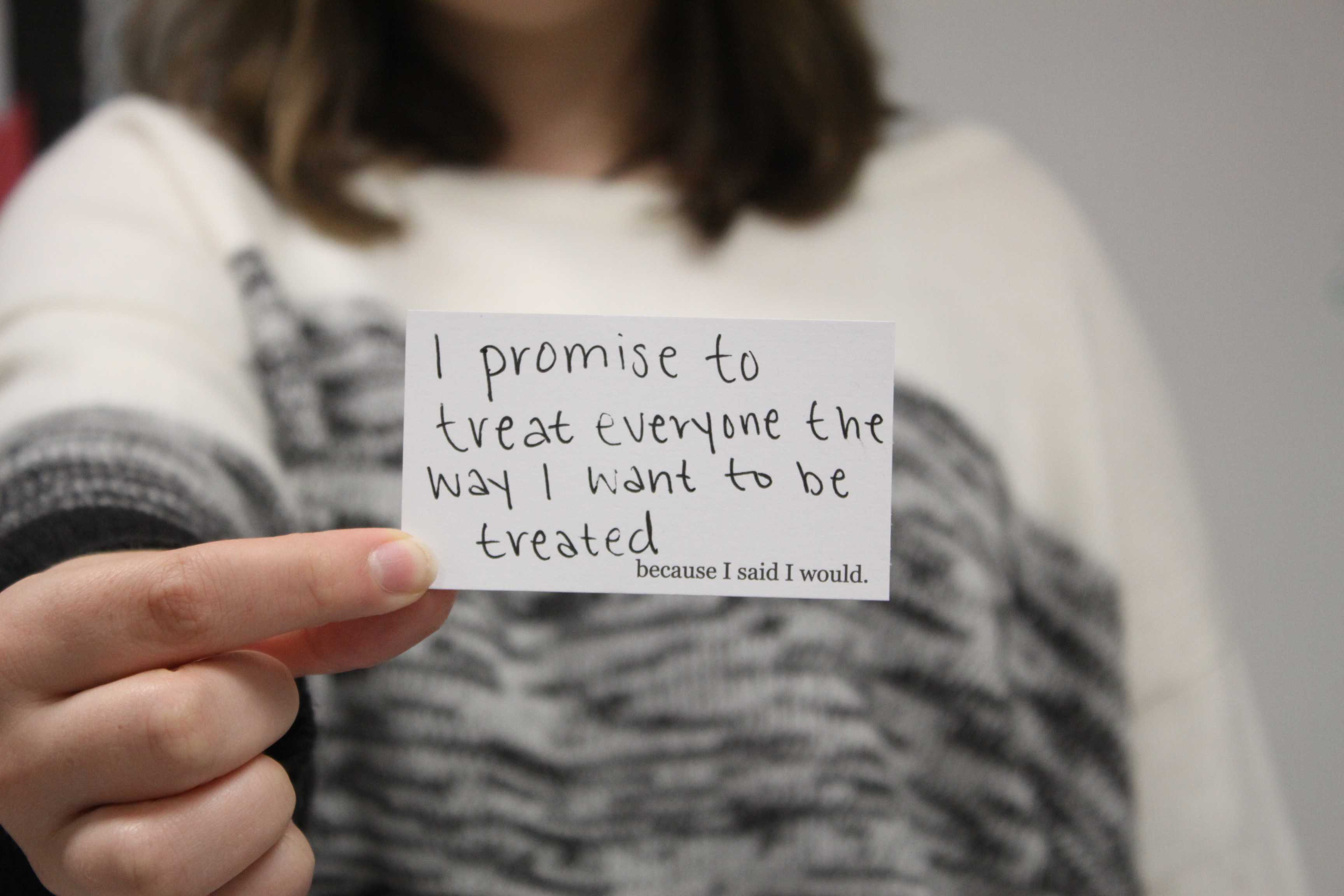 "I will mail ten promise cards to anyone anywhere in the world that needs them," Alex Sheen, founder of because I said I would, a non-profit dedicated to the betterment of humanity, explained how this decision changed his life to the students and staff of Millard South on the morning of Oct. 1.
"Turns out, offering free things to people on the internet is always a terrible idea," Sheen joked with the audience. These promise cards became a viral phenomenon, and years later over 9.31 million promise cards have been shared through because I said I would.
All of the MS Staff and about 200 students attended Sheen's speech.
"My main take away from Alex Sheen is to never give up because there's always going to be someone that will need your help," junior Tristen Glynn shared.
Language Arts teacher Amber Wormington said she thought the presentation showed the student body that "Life is short. We need to focus on behaviors we can manifest in the present in order to make the world better."
Alex Sheen's closing line was a quote from George Bell "You can pretend to care, but you can't pretend to show up."
After the hour presentation, students were able to grab their own stacks of promise cards. Each card reads 'because I said I would' in small blank font, and the rest of the space is blank. A simple design leaving enough room for the focus of the card: the promise.