Zoo School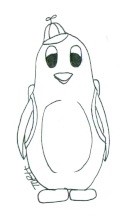 Carina Covington,  Sports Editor
       While you may attend your history, math, or art class to start the day, Samantha Steele attends school at the Omaha Henry Doorly Zoo to learn all there is to know about animals. Steele joins about 75 other students from the Omaha area in "zoo school." Steele is one of three students in the Millard district who attends school at the zoo.
       "I want to be involved with Zoology when I am older and I love to learn about all the animals. The activities they let us do are always really fun." Samantha Steele said.
       Mondays and Wednesday she attends class, tuesdays and thursdays she gets to shadow a zookeeper, and Fridays are saved for projects.