Millard South goes pink for breast cancer awareness month
Sports Editor, Allison Kirkebak and Staff Reporter, Alexis Gamble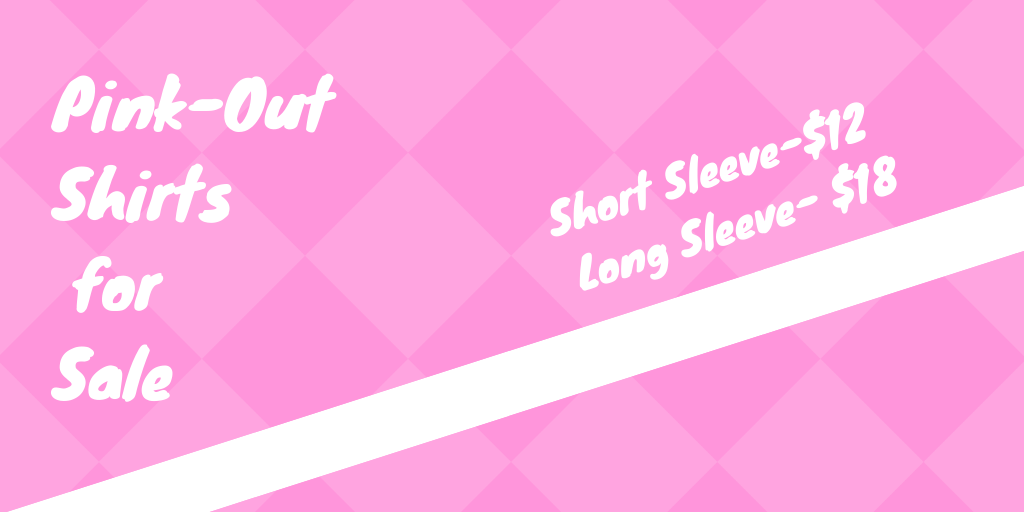 This week Millard South DECA started selling pink out shirts at the Patriot Post. Students can purchase these shirts to wear at the pink out football game against Westside on October 18th, at Buell Stadium. Students are able to choose between a long sleeve or short sleeve, but students usually have to decide fast because the shirts start to sell out fairly quick.
      "The Patriot Post sells adult sizes small through 3XL in both short sleeve and long sleeve." Said DECA Advisor Lynn Hill. "Each year is different; some years we sell out quickly and some years not so quickly."
      Proceeds are donated to Susan G. Komen for the Cure. Each year the donation is different depending on sales. The Patriot Post hopes to be able to give at least $250 to the foundation. It has alway gone to this fondation for the eight years Millard South has been participating in this movement.
      "When the NFL began to endorse wearing pink in the month of October, many of our athletes were interested in doing the same." Said Hill, "The students in the school store wanted to offer students, staff and families a way to support both Breast Cancer Awareness and our athletes."
      The eight senior managers of the Patriot Post collaborate on a new design each year. Short sleeves are $12 and long sleeves are $17. In the past years, they have sold other pink items such as, hair ties and socks, which are on sale now.