Jack Towne, Staff Reporter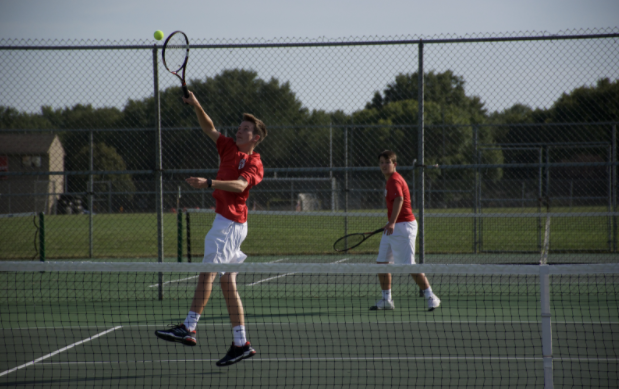 Millard South Varsity Boys' Tennis will be heading to the Metro tournament today, October 3rd, and excitement is at a fever pitch. Today's Singles competitors will be Cameron Crump and Ian Haakinson, and the Doubles teams will consist of Ethan and Jonathan Warner, and Ryan Carey and Dylan Devries. "We're all seeded high, so we're looking to reach a day 2 championship or 3rd place game. Excitement is through the roof for both metros and the state tournament later," said Doubles player and Senior Ethan Warner. " Everyone is seeded for the first time in 20 years," according to Coach Jason Rodenberger, and that's certainly reason for excitement. Following one of the most successful regular seasons in recent memory, the team hopes to continue that success into the postseason.

Update: After all winning their first round matches, both the Singles and Doubles team suffered hard 2nd round losses. They will all continue to battle through the losers' bracket, and hope for 5th place. In addition, the State competition will begin on Thursday, October 11 and excitement remains high.