The Race Against COVID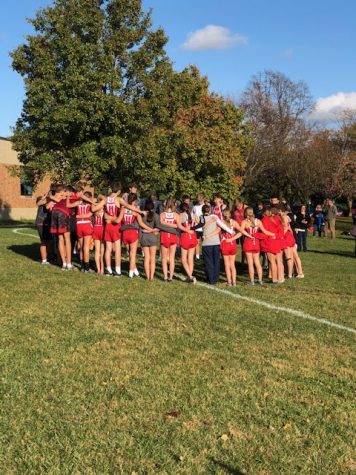 Because of COVID, the 2020 cross country season is tremendously different than years past. 
For there to be a cross country season, the NSAA has created a list of guidelines for meets in the hope of making the risk-level as low as possible. Instead of 7 varsity runners per team, you can now run up to 10 runners, and unlike past years where cross country is a no-cut sport, they are currently limiting the JV race to 10 runners. Only two to three family members per runner are allowed to spectate. They will no longer have free rein of the course and masks will be required.
Head cross country coach Jordan Fugelstad said, "These rules are necessary. You need to have masks on to contain it." Fugelstad is also a science teacher here at South, so he has reasoning behind his point. "We are – all the high school coaches involved – are all for whatever it takes to be able to have a season. If that means following these rules that we have now, then we will do it."
With the first meet of the season approaching quickly, the team has been working hard to be their best while still trying to stay safe to ensure a season.
"To prepare for the first meet, we have been running every day, Monday through Saturday. We have been using hand sanitizer as we enter the door for practice, and we are only allowed to take off our masks while we are running," senior Savannah Johnson said.
Although this cross country season isn't what the team expected, they do plan on beating Millard West. So get ready West, cause it's going down.