Meet the Ath'elite': Wyatt Geary
Wyatt Geary, Unified Bowling
Athlete: Wyatt Geary, Class of 2021
Sport: Unified Bowling
 "I have been bowling all 4 years [of high school]," said Geary. He started bowling for the Millard South Unified Bowling team because he likes "bowling with his dad." 
Wyatt is a very sports-oriented kid, also participating in unified basketball while enjoying to play other sports as well. But even with all the natural talent that Geary has still doesn't mean sports, including bowling, will come easy.
"I don't like when the pins split, it's hard," said Geary. "I don't like to mess up, but I tell myself 'I'll get it next time.'"
Something that makes tournaments and mistakes better each time is his teammates.
"After I get a strike, I love when my teammates give me high-fives and elbows," Wyatt said. 
He says his teammates "support and congratulates him by patting his back and giving high-fives." 
That and "getting strikes" are Wyatt's favorite things about bowling, but he says that as long as "my teammates and I are doing good, I am happy." 
Since Wyatt is a senior, this past season of unified bowling was his last. 
"I'm going to miss bowling and the team," said Geary.
And he will be missed too. Congrats Wyatt on an incredible high school career!
About the Writer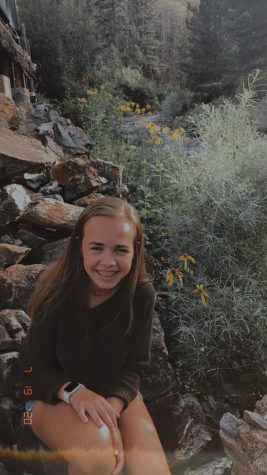 Ally Seevers, Sports Editor
Ally Seevers is a sophomore and this is her first year on the staff. Ally is also a varsity runner, a violinist in the Millard South orchestra, and a photographer.