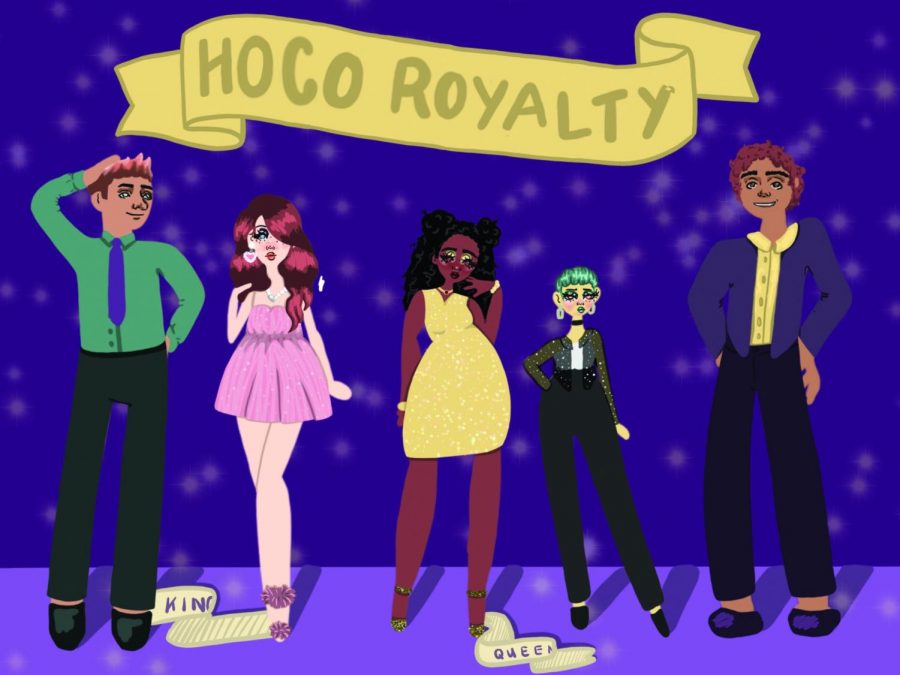 Stu-Co makes right move for hoco royalty
It's 2021 and we are living in a new age. We are here for the inclusivity and change that is "home"coming.
Following in the footsteps of many other high schools and even colleges like Purdue and Northwestern; Millard South High School is switching to a gender neutral homecoming court.
MSHS is changing the outdated tradition to something that includes everyone in our school. Out is the title of King and Queen, and in will be "homecoming crowns." Instead of having a strict male and female pairing, students can elect any single classmate to be crowned.
The senior winner will receive a crown and a sash, while the sophomore and junior winners will receive only a sash.
The media is a big influence on our generation, and in it we have incredible icons like: Harry Styles, Zendaya, Lil Nas X, Elliot Page, and many others that are out here breaking the stereotypes we used to have in our society. We have changed the way we view normal, and it's for the better.
Today we are more accepting and more open to ideas that might have once scared the world. The media perceives us as anarchists because we don't follow the set path of older generations. Gen Z is ready for a fight and we are ready to break down walls that the older generations built.
On Oct. 2, Millard South will announce its first gender-neutral crowns. It's a day that will go down in history in our memories and in our community.
We look forward to seeing what other changes come about in the school, like if MSHS decides to alter the titles of the prom royalty, or if superlatives will lose their gender labelings as well. Common Sense is looking forward to and supports all the new ways we can be more inclusive in our community and our school.