Leaving a Legacy
Longtime secretary Tracy Hancock to retire at end of semester
For secretary Tracy Hancock, retiring from the registrar's office is more than simply leaving a job, it's more like leaving a second home. Hancock, who is retiring this December, has worked at Millard South for 37 years, but also spent her high school years at the school.
Hancock's journey with Millard South began back when Millard South didn't even exist. In 1969, Hancock moved to Nebraska from New York and began to attend high school in the Millard district. "At the time it was just called Millard High and it was [the building that now is] Central Middle School," Hancock said. The following year, Hancock became one of the first students to attend school in the freshly constructed building that Millard South resides in today. "They built Millard South in 1970, and I came up here as a sophomore," Hancock said.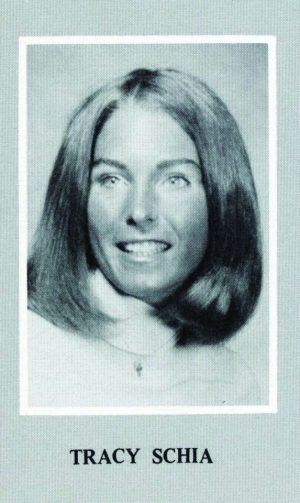 As a student at Millard High, Hancock was involved in a number of activities. Hancock was a member of the Pep Club, the yearbook staff, the synchronized swimming team, and the school choir.
"I was in what they call now the DECA program, but back then it was called the Co-op program," Hancock said, "So when I was a senior I would leave school at noon and go work at Thompson Plumbing as a secretary."
Millard High would also be where Hancock would meet her future husband, Jay.
"We dated in high school," Hancock said. They would go to different colleges, but continued to date and would eventually get married in 1975.
After graduating, Hancock would briefly attend Wayne State College before landing a job at World Insurance.
"After getting married, I stayed home for a few years to raise my two children," Hancock said. Then, in 1985, Hancock returned to the work force and was hired at Millard South High School. She worked half the time as a para and the other half of the time in the typing pool.
"Back then we didn't have computers, so we had a typing pool where we typed all of the teachers' assignments and tests," Hancock said.
After two years working as a para, Hancock moved to the attendance office to work as a secretary. As one of two attendance secretaries at one of Millard South's largest points, she certainly had her work cut out for her.
"That was before Millard West opened, so we had probably around 2,700 students," Hancock said. Despite having to keep attendance for this massive student body, Hancock excelled in the position. It was at this time that Hancock saw another historic moment in the history of Millard South.
"I had the very first computer at Millard South High School," Hancock said, "Our principal at the time, Dr. Lammel, came back from a convention and showed up at my desk with this huge IBM box." In the early days of computers, where very few people knew how to operate one, Hancock had to learn on her own. "I taught myself on the very first computer and came up with a system for school attendance," Hancock said.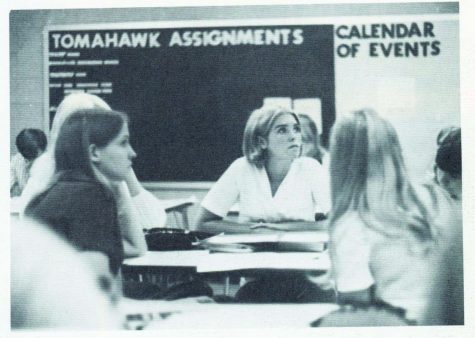 After overseeing the integration of computers into the attendance office, Hancock would move positions to becoming a 12 month secretary, a job which she would maintain for almost 30 years. In her many years at Millard South, Hancock has consistently proven to be an instrumental employee.
"She's seen nearly 40 years of administrators come through this building and is an expert at transitions," Millard said. "When I started here she was phenomenal at helping me get integrated into the building," he said. Through experience and diligence, Hancock has contributed heavily to the office staff in her time at South. "She really knows the pulse and all the processes of the buildings and is phenomenal to work with," Millard said.
Beyond being a hard worker, Hancock is also noted for being an important part of the school's culture.
"She's one of the most positive people I know. She's such a great person," Schia Rogers, Hancock's granddaughter and freshman at Millard South, said. "It's really hard to put into words how much she means to Millard South," Millard said.
After retiring, Hancock said she plans to spend some time relaxing.
"I've gotten up at 6 a.m. every weekday for the last 37 years, and it will be nice to not do that for a change," Hancock said. Despite taking some time to relax, she still plans to stay busy in retirement. "I'll always work, because I love to work," Hancock said.
Leave a Comment
About the Contributors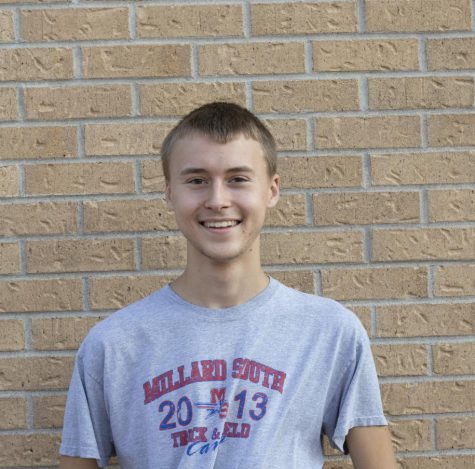 Joseph Kaipust, InDepth Editor
Joey Kaipust is a senior and third year newspaper staff member. He is also interested in sports and competes in Cross Country, Swim, and Track.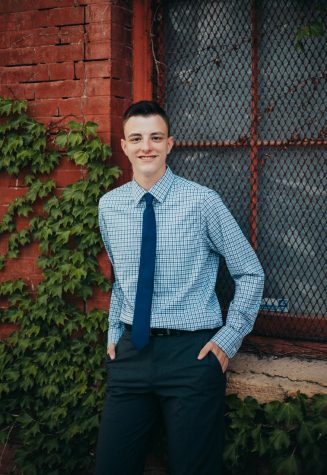 Bergan Simmonds, Photography Chief
Bergan Simmonds is a Senior in his second year of Journalism. He is also a member of the Millard South Media team, and Millard South Singers. Bergan has...