Storming State Wrestling
Sophomore Stormy Hampton almost didn't become Millard South's first and only state wrestling qualifier. She quit during preseason training but came back to the team once the season had begun.
"The preseason workouts were definitely hard. I couldn't do the running and weightlifting anymore, so I didn't show up for a few weeks," Hampton explained. Her parents weren't disappointed. They told Hampton that if she didn't want to do it anymore, she didn't have to.
No one told Hampton that she should go back, but she started to worry about missing out on the inaugural season of girls wrestling.
"It's the first year of girls wrestling. Am I going to look back and regret that I didn't join the team?" Hampton wondered.
The girls welcomed Hampton back to the team with open arms. Hampton knew she was going to be a little behind, but she was ready to put in the work to catch up.
"At the very beginning, I was really, really bad," she said. Hampton's first match of her career took place in Nebraska City against a tough competitor Makena Schramm from Fairbury, who ended up taking second place at state.
"In my first real match, she came at me really strong and pinned me in less than 30 seconds," Hampton said.
"I remember losing all of my matches in that tournament. It was disappointing and I was really beat down about that. My confidence was gone,"she said.
Millard South hosted a meet soon after, and Hampton won her first match on her own home mats.
"I remember getting it together around the middle of the season," Hampton said. "I started winning and placing in almost every single tournament."
At districts, Hampton pinned Julia McKlem from Millard West to earn her spot in the state tournament.
"I've always won by points," Hampton explained. "It felt so great to pin her, and I didn't even realize that I qualified for state when I beat her," she said.
Hampton then went on to pin Gina Alba from Schuyler, taking her place on the podium as the District 1-A 185 Champion. She had just become one of the first female wrestlers to qualify for state, and the first Millard South female to win districts. 
"After getting off the mat we were all talking and hugging," Hampton said. "I was crying because it's sad that the season is almost over, but also because all of my teammates were supporting me," she said.
"
The girls and the coaches pushed me; they made me better. I want to do better when they're there, because I don't want to lose in front of them. It just doesn't feel right,"
— Stormy Hampton
"I honestly don't think I would have pinned the girl from Schuyler if my whole team wasn't around the mat cheering for me," Hampton said. "I could hear my teammates pounding on the mat, yelling, and telling me what to do. I couldn't really hear the coaches," Hampton laughed. "The girls and the coaches pushed me; they made me better. I want to do better when they're there, because I don't want to lose in front of them. It just doesn't feel right," she said.
Hampton said her goal is always "to have as many matches as I can," and that mindset pushed her all the way into the state tournament. 
She explained her first state match. "I thought I was ahead in points, but when it was too late I realized I wasn't ahead. That was my bad."
"The second match I was really trying to focus because if I lost that one then it was all over, and I wanted to make it to the second day," Hampton said. "But the second day I lost pretty bad.  My coaches and my mom were saying that was the heartbreaker round," she explained, "but honestly, I didn't feel heartbroken."
"I was sad that I lost, but I also felt that it's nice that I made it that far and I still have a few more years to go. If anything, I feel more determined looking towards next year."
View Comments (1)
About the Contributors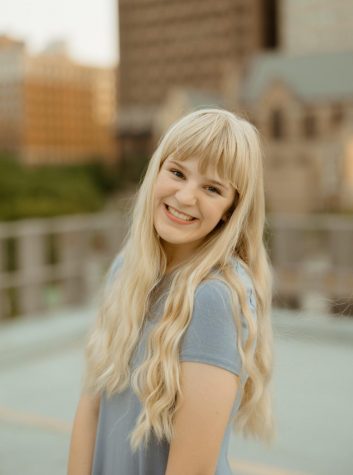 Vivian Kaldahl, Distribution Manager
Vivian Kaldahl is a senior, and this is her first year on the newspaper staff. She is president of Millard South Student Council, National Honors Society,...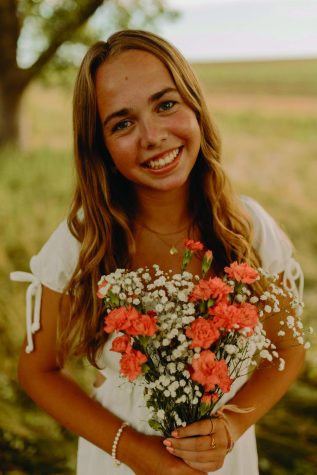 Ally Seevers, Editor in Chief
Ally is a senior at Millard South and this is her third year on the Common Sense staff. She is also a varsity runner and tennis player, a violinist in...