ContentKeeper keeps students locked out
It's happened to all of us. You google a question, click on the first link, and find your way blocked by the infamous 'RESTRICTED' sign. Although it's annoying being asked to put above the minimum amount of energy into research, it's more inexplicable to never know why a website has been blocked. 
 A website can be blocked for many distinct reasons. Websites are filtered through ContentKeeper, which is Millard's chosen web filter. ContentKeeper classifies websites as 'managed' or 'unmanaged.' 'Managed' means that a website can be further classified as a certain type, while 'unmanaged' means that ContentKeeper can't figure out what type of website it is. 'Unmanaged' websites are almost always blocked by ContentKeeper. "To protect people we by default tell CK to block websites that are not categorized yet." said Dr. Kingston, the executive director of technology for Millard. " [Although] There are processes in place for staff to open up websites for staff and students."
Millard uses ContentKeeper due to the Children's Internet Protection Act (CIPA), an act passed in 2000 to protect children from exposure to harmful content, using internet discounts for schools as motivation for said schools to adopt the CIPA. Sites that are "obscene, child pornography, or harmful to minors" are restricted on school internet. This is why unmanaged websites are blocked. The ContentKeeper can't classify the website as non-obscene, so it's automatically restricted. "It is important to remember that just because a website is blocked doesn't mean that it violates CIPA or was part of administrative action." Said Dr. Kingston. "Many times the real reason it is blocked is that CK doesn't know how to classify the URL." Websites can be blocked manually as well. Teachers can request certain sites be blocked, usually a game or social media sites. Administrators will look over their request, check the site, and if the administration agrees, the website will be restricted for every student laptop. This process has claimed plenty of student favorites, usually game websites like the beloved CoolMathGames.
Students have complicated opinions on websites being blocked. "Every other website is blocked, and it's really annoying sometimes," Neko Manna said. "I get why, because there's some websites that really should be blocked, but only the bad websites! All of the good ones are also blocked, like Firefox! I don't want [google] chrome taking all of my RAM, [dang] it!"
Leave a Comment
Donate to We Are Millard South
Like what you see here? Your donation will support the student journalists of Millard South High School. Your contribution will allow us to purchase cover most of our annual website hosting costs.
About the Writer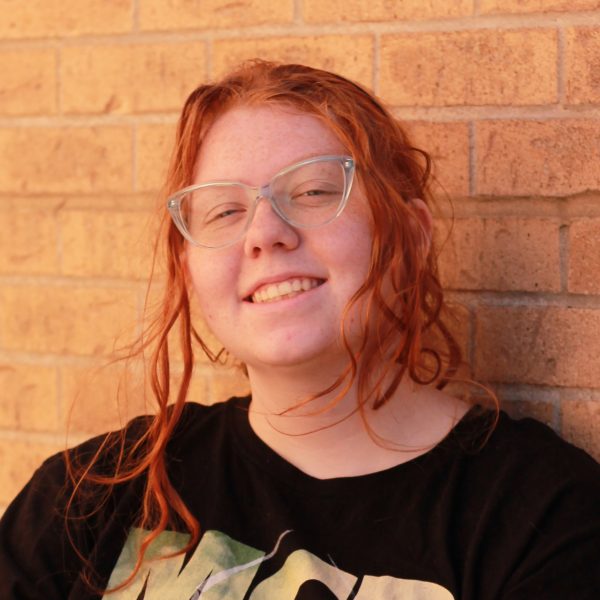 Shelby Neeley, Online Editor-in-Chief
Shelby is a senior in her second year in journalism. In addition to Newspaper, Shelby is also on the Yearbook this year. She is also involved in Slam Poetry...