Teen works with family at food truck named after her
Being a student and working with family members can be hard, but sophomore Jimena Chavarria does it all. Jimena works with her mom at her family's food truck called Jimena's located at 5258 S 132nd in Millard. The truck is, in fact, named after her.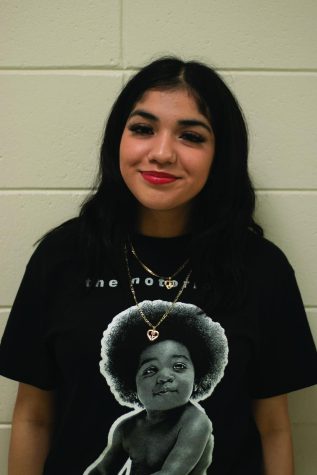 The menu has a wide variety of Mexican food. They serve the classics, from tacos and burritos to nachos, and everything is made fresh. Whether you are in the mood for spicy, savory, or sweet, you can surely find it at Jimena's. 
With four-star reviews, Jimena's has been going strong ever since April 1, 2021, and it all started because the owner of Jimena's wanted to spend more time with her family.
It's been two years since and they've been growing their daily popularity. Not only is the food delicious, but they also have great prices. With the wide variety of different Mexican dishes, Jimena's most popular dish is their steak and shrimp burritos. 
Being so popular, you must expect that they will expand their food business but Jimena says that they aren't exactly sure yet but there could be a potential for opening a restaurant. 
One thing about having a food truck business is that it is dependent on the weather. Chavarria said she never knows what the weather is like, and the bad weather always drives away the customers. 
A plus to working in the food business, Chavarria said, is that you're always going to get customers. Old customers, new customers, and regulars. To Chavarria, she says it's cool meeting new people. 
Balancing work and school is a challenge but Chavarria has a strategy.
"I do most of my homework in study hall and what I don't finish I do at the food truck during my free time," she said. 
Running a business with your family has advantages and disadvantages, Chavarria said.
"Some of my advantages are working with my family," Chavarria said. I don't have to deal with a bunch of employees that I don't like, because I work with my mom, and I get a lot more privileges working with my mom than I would in another business." 
"Working with my mom is hard but it can also be a fun thing," she said. "I am usually independent, so I just do my own thing," she said.  
"I said that it was hard working with my mom, and it is, but most days my mom and  I chill, so those days are nice," Chavarria said.