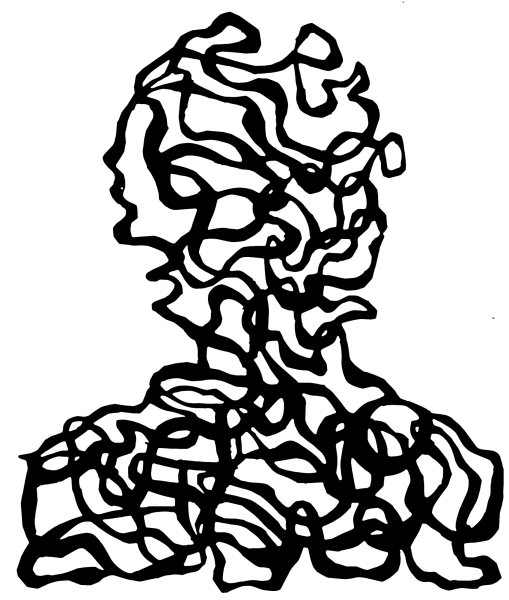 A boy I knew died about a month ago. In all honesty, I did not know him very well. I didn't even recognize his name at first glance; it took another friend showing me his picture for me to recognize what had been lost. And though we were passing acquaintances, his death seemed to change me in a way I could not understand.
I spent the next few days tracing back every interaction we had ever had. We had eaten together at lunch for a brief semester – a friend-of-a-friend type situation– and he loved to talk. Our conversations ranged from current events to personal struggles, to music choices, to plans after high school. Despite how much we talked, I knew next to nothing about him. We would sit there eating unsalted fries and complaining about our lives, and that was all. We didn't see each other outside of the walls of the lunchroom, and neither of us really felt like doing that anyway.
There's one conversation we had that's begun to haunt me. I was interviewing him for a story on teenage mental health. We had a nice conversation, and I got a general idea of why he thought teens might be struggling. Then he looked me straight in the eyes and told me, "It's just hard to be alive right now."
As little as I knew him, his death ruined me. At first I thought it may be because he was the first person in my life to die when I could really comprehend what death actually meant, or because he was my age. These may have something to do with it, but I think there's a simpler reason– I loved him, even if I didn't know him that well.
As people, we sometimes find ourselves undervaluing the idea of an acquaintance. It's defined as "someone you have met and know slightly, but not well." Is knowing someone well the entire crux of that person being significant? I don't think so. I know almost nothing about any of my teachers, yet they have shaped my life in an indescribable way. A friendship doesn't necessarily have to be close to be meaningful for us, and it is unnecessarily limiting to pretend it must. Someone does not need to know everything about you for them to truly love you.
When you open yourself up to the idea of love in small places, you begin to see it everywhere. I feel like I appreciate my loose acquaintances so much more now that I understand how much they actually mean to me.
My friend has died not knowing how many people cared about him. I've talked to countless people in the past few weeks, all of whom might not have really known him, but who considered him a friend nonetheless. People who he stood up for in class, people who enjoyed hearing him talk in group discussions, people who sat behind him and miss the shape of him blocking their view. He might not have considered all of them friends, but he is missed by them nonetheless.
I'm not one for emotions or any of that mushy stuff –  I'm generally a sarcastic and pessimistic person, but I don't think I can afford to be like that anymore. There is beauty in the 'small' friendships that I used to ignore. When we say the word 'small', we imply that something is unimportant. But it could not be further from the truth. My small friendships are the basis of my life, and I love them. Small love makes the world go around, and it is all around you when you know to look, so start looking. A connection is not lesser just because it is small.
A connection is not unimportant just because you think it may be. I did not know my friend well, but he was important to me nonetheless.
The great tangle of humanity is what dictates our whole lives. It is a messy, hideous thing, and I love it deeply. It forms with every shoulder brush in the hallway, every group project with strangers, every brief conversation and every thought in your head. It follows paths yet unfollowed, and the strings that make it up snarl and twist with every moment. And occasionally, a string will snap.
When a string gives, its impact is felt forever. Every string gone has influenced the tangle. Every little ribbon gone changes the path of the ones by it. Every empty space is felt and known, every person mourned.
Human connection is not a beautiful thing. It is not awesome in its size, or graceful in its elegance. It is not woven well or grand in its execution. It does not knit a tapestry or some tasteful Spanish lace. It is forever coiling and jumbling on and on and on. Snapped strings linger, entrapped in others knots and their lack of tension.
I am not a sentimental person. I am bitter and sarcastic, petulant and sour. I do not like to linger on humanity. But I feel I must.
Treasure everything, regret nothing. Love everyone you meet, small or otherwise.
Artist statement: I originally drew a small tangle of rope that ended up looking vaguely like a human. Later, after thinking over it all night, I printed out a photo of my deceased friend and redrew the tangle in his shape, before painstakingly cutting it out with an X-acto blade. Art by Shelby Neeley