From burgers to beer, local restaurant Everett's has it all. Located on 8807 Maple St., Class of 2008 alumni Chef Tyler Thiesen runs his restaurant Everett's from 11 a.m. to 8:30 p.m., serving his hungry customers with a smile. 
From a young age, Thiesen had an affinity for cooking due to the skills of his parents and brother. He had also discovered his love for cooking from other jobs he had worked in before experimenting in the kitchens. His brother, Jake, co-owns the restaurant. Tyler and Jake had both aspired to open a restaurant from a young age and the opportunity finally arose when Tyler decided to move home and be closer to family, sparking the name of the restaurant, which was inspired by his grandpa Everett. He even has some plans for the restaurant, planning to open two to three more locations and expand their hours to late at night. 
In their three years of business, they've already won an award, claiming the 'Best Wing Restaurant' title in The Reader's 'Best of the Big O' for 2023. They even have a statement applauding their impressive array of chicken wings. "Everett's slings such a sauce that it has found its greatest competition in … itself. The chef-inspired pub food establishment recently hosted what it called Sauce Drop Madness. The tourney pitted Everett's naked, fried and tossed, or fried and grilled sauced wings against one another, cajun cowboy vs. el jefe, Carolina gold vs. honey BBQ, Asian BBQ vs. General Tso. Who was the winner? Everyone who had a chance to be part of this judging process. Oh, and the Jamaican jerk wings took top contender."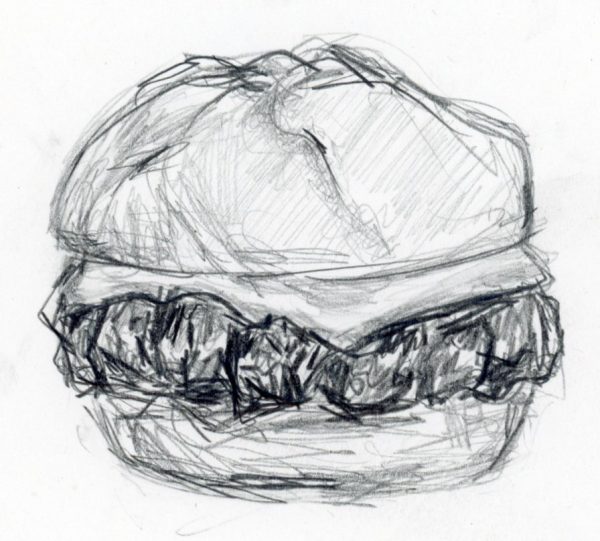 "Even with a smaller menu, Everett's has several meatless and gluten-free options, which I love," says Lisa Yancey, a loyal customer of Everett's. "My favorite is the fry baskets – the Thai peanut sauce with slaw and cheese over fries is incredible. The Brussels sprouts and branding potatoes are delicious too. The brownies with ice cream might seem basic, but they are absolute magic. Every couple of weeks or so they'll make a new item just for the weekend. They have a great variety of sauces for wings, with new ones making a short appearance on their 'Sauce Drop Sunday'." She even elaborates on the non-food aspects of the restaurant. "I love the atmosphere. It's casual and welcoming with personality. The artwork of musicians and recycled church pews in the booths give it character." 
Everett's has many positive reviews from all across the web applauding Tyler and Jake for their excellent taste in cooking and cuisine. So what are you waiting for? Drive up to Everett's today for a bite that you'll never forget!