Mr. Millard South returns with style
After a three-year hiatus, National Honor Society's Mr. Millard South Pageant has a winner. Senior Bradyn Bode earned the crown.
To get the most out of the experience, Bode said, you have to "be yourself on stage, as hard as that is sometimes. "You have to go up there and not care what they have to say about it," he said.
The pre-covid, annual men's beauty pageant consisted of a dance routine, swimsuit, talent, craziest thing and Q&A portion.  Senior Joseph Kaipust, one of the 11 contestants, said the atmosphere back stage was a little hectic.
"There were sections during the show, especially going from the decades dance to swimwear, where we had to rush backstage to change," Kaipust said. "The dressing room was just a bunch of us manically changing as fast as possible."
While some of the contestants joined just for the fun of it, many had a far greater experience than they expected.
"It was a great experience," Kaipust said. Leading up to it, I wasn't the most excited," he said. "It was just another thing I was doing, but it ended up being so fun and one of the highlights of my senior year," he said.
Many of the contestants said new friendships blossomed along the way.
"During the entirety of Mr. Millard South, the boys bonded together really well," senior Travis Cloyd said. "It was really fun joking around and having a good time," he said.
"We had great chemistry between all the contestants," Kaipust said. "We were having fun together, being buddies. I think it was an irreplaceable experience," he said.
While the show was near perfect to start with, some of the contestants wanted it to be even better.
"I think the show was perfect," senior Grant Braun said. Though next time "I would add in some better questions for the Q&A," he said.
"I think it'd be really funny if they added an athletic part where all the guys had to do weird drills of some kind," Bode said.
After having been through the gauntlet of Mr. Millard South, the contestants offered up some advice for future participants.
"Have fun with it and don't be afraid to embarrass yourself," Cloyd said. "It's a great experience; it was something I wish wasn't only a one year thing, because if I could do this every weekend, I would," he said.
The boys highly recommend it for anyone who is thinking about participating.
"If you're a prospective senior boy thinking about it, you should definitely do it, because it's a great experience," Kaipust said.
"It was fun, hanging out with the other guys, getting together and putting on a great show we can look back on and be proud of," Braun said.
Leave a Comment
About the Contributors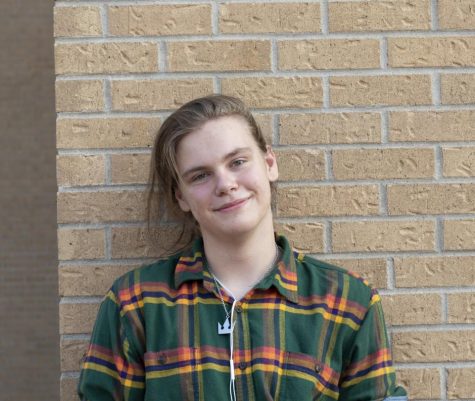 Galahad Kai McDuff Wilken, Staff Reporter
Galahad (Laddie) Wilken is a senior at Millard South High School, but a first year in newspaper. He is a high school intern at the rose theater and a participant...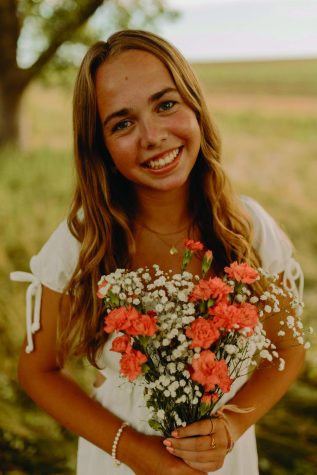 Ally Seevers, Editor in Chief
Ally is a senior at Millard South and this is her third year on the Common Sense staff. She is also a varsity runner and tennis player, a violinist in...