Senioritis and the benefits of voluntary reading
Sydney Mejia senior column
Finding time to do anything as a senior in high school is honestly unheard of at this point, at least for me. Any free time I end up with has turned into taking naps to catch up on any sleep I've been missing. However, during spring break I decided to pick up a book for the first time in a while to actually sit down and enjoy it without being forced to read it for school.
"
Sydney is attending Clarkson College to study radiography and medical imaging"
I can't remember the last time I actually decided to read for entertainment; it was at least back in middle school. The only times I do find myself reading are for academic reasons. Even then, it is so hard for me to stay focused because it is almost always uninteresting and boring. While there were a select few I didn't mind, I still have trouble finding any motivation to read them. Trying to find that motivation is like trying to find a needle in a haystack, especially when Senioritis hits.
I recently found myself rereading the entire Harry Potter series, and I sure have missed it. I dedicated a lot of time over break to watch all the movies, so I figured why not read the books. I've been speeding through them way faster than I expected. Anytime I get the chance to pick up my book, you'll find it in my hands whether it be for 15 minutes or even hours on end.  The other thing I have loved about reading is just how stress- free it is. I could be in the worst mood, but picking up a good book will do the trick. I just play some quiet background music and then I am all set. It's especially great before bed when I am having trouble sleeping. There's also an infinite number of genres and titles to choose. From fiction to nonfiction and sci-fi to mysteries, there are so many options I've been having trouble picking what to read next.
Books are also really accessible to me whether it be at the library or an app on my phone. I will almost have something to read with me. While I do prefer a classic hard copy of a book, I have been willing to read on my phone to keep me busy in my downtime when I don't have a hard copy.
I'm sure many can agree that social media is a super toxic place. With the help of books, I've been able to avoid scrolling through these unnecessary apps we tend to find ourselves stuck on non-stop. I can't say it's kept me completely away, but it has definitely been better and I can confidently say that I have been happier with less of that scrolling.
So the next time you think about picking up your phone to scroll for hours, maybe consider picking up a book instead. It may not be for everyone, but it was a life-changing habit for me.
Leave a Comment
About the Writer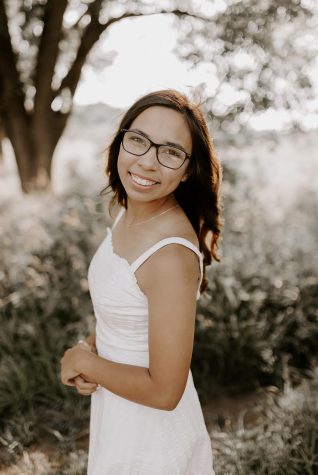 Sydney Mejia, Features Editor
Sydney Mejia is a senior, and this is her third year on the Common Sense Newspaper staff. Outside of school, she participates in dance and enjoys spending...